Welcome! We invite you to come be a part of our family. Whether you're visiting the area or are looking for something more in life, you've found the right place. Connect with us by joining us for study or worship, prayer online, or getting Facebook updates. Contact us today. May the Lord richly bless you.

3149 N Shingle Rd, Shingle Springs, CA 95682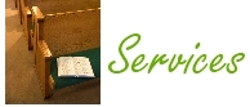 Sabbath Worship Services In-Person - Saturdays

Sabbath School: 10:00am
Worship: 11:15am
Women's Ministry

Meets monthly on the first Sunday.

Online Services
Online Services are now available! Please check out our Youtube page for sermons, health nuggets, and more.


"For where two or three are gathered together in my name, there am I in the midst of them." Matthew 18:20